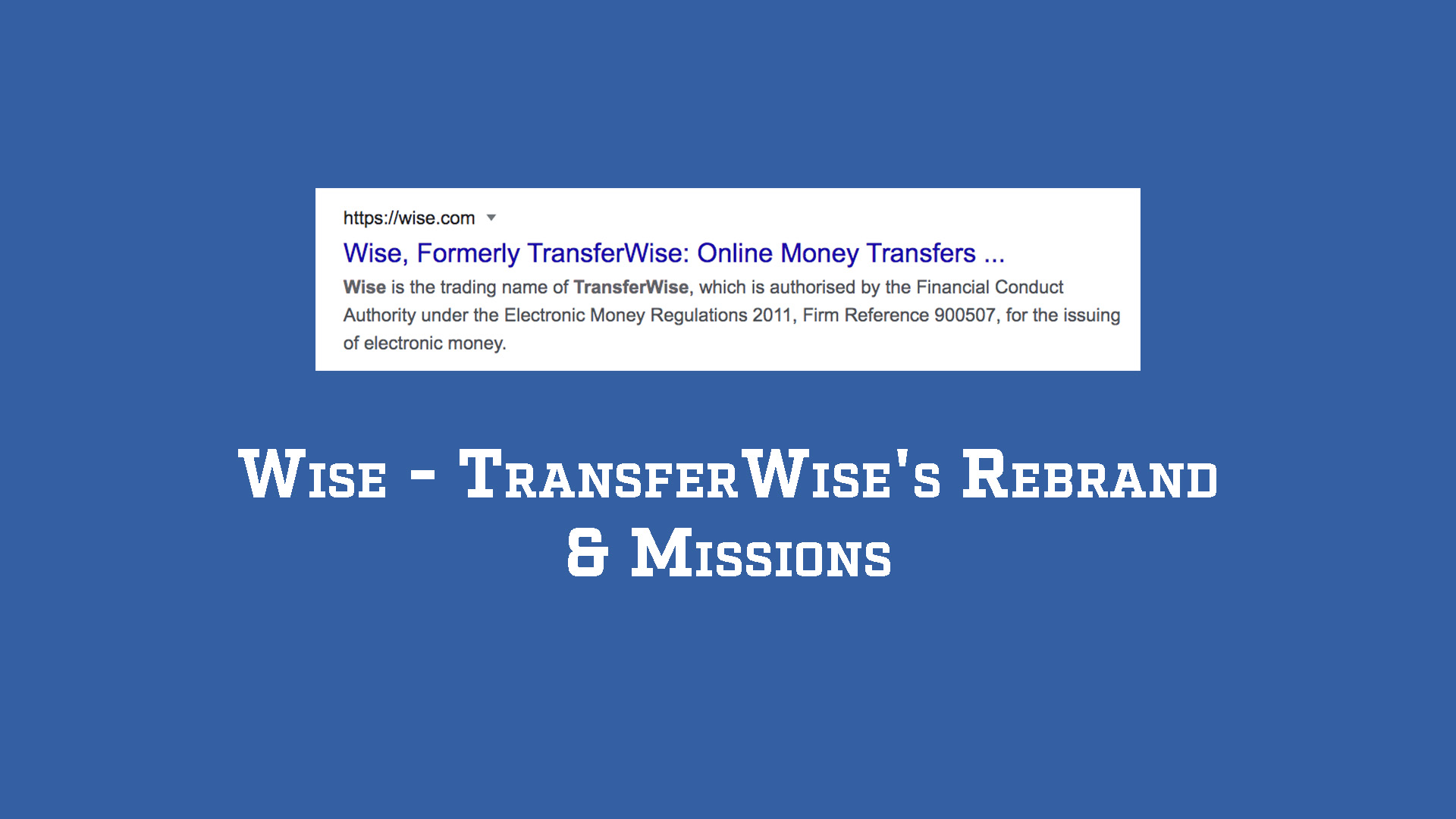 Wise - TransferWise's rebrand & some thoughts on 'missions'
It is no secret that I'm a massive fan of Wise (formerly TransferWise). Do I have to put that in brackets every time now? There are a lot of fintech companies out there and there are even more startups with a 'mission' but there are very few businesses who's value I can really get behind. 
I am so wary of business 'missions'. To me they have become so intertwined with a cross between startup and corporate bullshit, seeming managing to take the worst of both worlds. Maybe I'm just a cynic, but I think any marketeer who sits in a room and can talk sincerely about the brand values of toothpaste needs a reality check. Maybe we can blame Netflix for all of this with their famous 'culture deck' which effectively implies that you can only work there if you drink the Netflix kool-aid for breakfast. 
Its part of this cynicism that means I like Wise's mission. Money without borders. It's simple, it has a purpose and importantly it conveys action. And what's the point in having a mission if it doesn't involve doing anything?
So what of their rebrand? Well it looks like it is to serve a few purposes. Firstly, it looks like the mission has outgrown the moniker 'transfers' seeing as they now act in many of the same ways a traditional bank account would. You can store money in accounts, set up direct debits, pay with a virtual or physical card. They have openly spoken about shying away from getting a banking license but they did successfully apply to the FCA for permission to offer investment services last summer. Perhaps this indicates the direction of future travel. 
Secondly - the market for transfers is large. And Wise has a $6 million a month slice of that pie money moving pie. But the opportunity to become a huge player in this market perhaps lies with other products and services that serve their cross-border, international working, international playing community better. 
I've previously written about Wise and Upwork and how users can save money using the ability to create US bank account details. Since then I have worked on the Deel and Oyster platforms which offer one-click Wise integrations. This is where I think the mission makes most sense to me - as someone who regularly works internationally and across multiple currencies. There is obviously a huge amount of growth potential through the use of their APIs and the integrations with existing and new apps. 
Lastly, industry insiders are saying that the Wise name change could signal a move towards an IPO. Although that seems unlikely in the short term, its certainly something that I would follow closely if it came to pass and would guarantee that I'd purchase a few shares.